Hello nail lovers!  This year I went a different direction to find my favorite summer colors. I have become reacquainted with dear ole affordable Sally Hansen.  The Sally Hansen line has been around forever, but she has revamped my friends.  Her nail polish stays on so long that after a week and a half with no chips and fabulous color it was hard to take it off and try new colors.  She
has the Miracle Gel line (at drugstores for around $9.99) and the Complete Salon Manicure line (at drugstores for around $7.99).  I have found that they both have the same results as far as longevity and the colors in each line are equally delicious for summer.  While you are there shopping pick up the top and base coat of hers as well; I think that makes a difference.   Yet another bonus, you don't need a special remover to remove the Miracle Gel Polish.  The colors I have tried and loved are Carry On Blue and In Full-Blue-m.  Carry On is more of that fun bright summer blue and In Full Blue-m is more of a grey-blue that is not too
heavy and actually pretty neutral.  I got lots of compliments on both of these colors.  Watch for sales and you may find them for even less than the prices mentioned above.  I am going to keep trying new colors!   Check out the free Sally Hansen app called ManiMatch.  You take a picture of your hand and then it shows you what all the different colors would look like on your hand.  Really cool.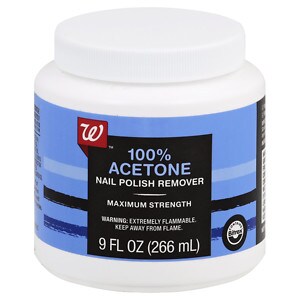 Usually located next to Sally Hansen is the Studio 35 Beauty line.  This is a very inexpensive drugstore brand of lots of different beauty products.  They have the nail polish remover our moms used to have where you put your finger down in the little foam to remove polish. I was feeling nostalgic and picked one up for $2.49 the other day.  It worked great and was very moisturizing as well.  I think they went off the radar for years because they were so hard on the skin.  This one is not hard on the skin and is VERY handy to have!
 One last thing….my teenager insists on wearing white fingernail polish.  I did a little research on this and it is pretty much on trend for the teenagers.  I couldn't stand it at first because a few times she looked like she had "Liquid Paper" on her nails (you have to be over 40 to know what that is).  So I set out to find the perfect white.  Essie has a color in their 2016 Summer Collection called Coconut Cove.  I must say it is really lovely and almost has me wanting to try the trend.  No "Liquid Paper" look – it is creamy and really looks like the inside of a fresh off the tree coconut.  Audra found a teenager at a baseball game wearing Alpine Snow by OPI and another beautiful DHS student discovered a great unnamed white while vacationing in the Dominican Republic!  Someone with tan skin go try these for me!!!!
 Happy Summer to all. Now go get your nails done!
Contact:
Aha! Style Editor
stylemoment@theahaconnection.com