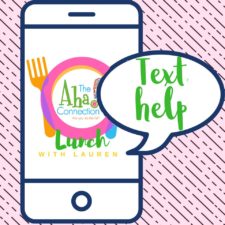 By Lauren Townsend for The Aha! Connection
I get a fair amount of text questions, which I love. Most of my texts come from my mom texting me links to articles she knows I won't read via email. Here are a few I got this week that may benefit you:
Can I freeze shredded cheese? Technically yes, but don't.
…
Read More »