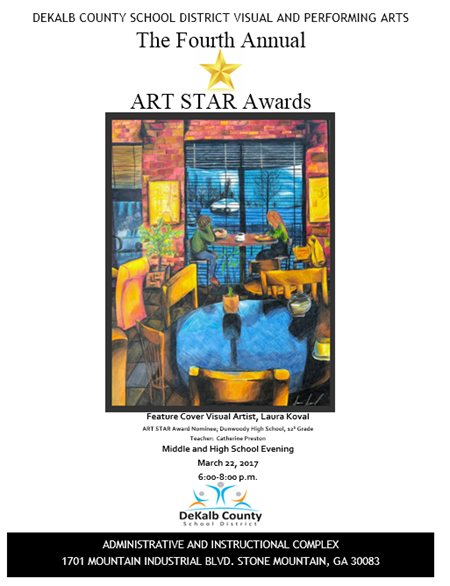 The 2016-2017 ART STAR Awards Cover Artist is Laura Koval from Dunwoody High School!  Congratulations to Laura and her teacher Catherine Preston. 
Laura's artwork is featured on the cover of the middle & high school awards program. The ART STAR Awards ceremony for middle & high school will be held on
March 22 at 6:00 p.m.
at the DeKalb County School District Administrative & Instructional Complex on Mountain Industrial Blvd.