We know about the latest and greatest events in the Dunwoody and greater Atlanta area and always share the scoop via The Aha! Connection. Aha! readers are encouraged to submit information about upcoming events to be considered for e~blasts and web postings. Please note that although we consider ALL requests, we will publish MOST events that are submitted via this free option on the website. We will include a few of these events (but not all) in an email blast and on the Aha! Calendar of Events.
Monday-Friday 3-8pm Saturday 11-7pm Sunday 12-4pm 1548 Mt Vernon Rd, Dunwoody All proceeds benefit Dunwoody United Methodist Church Youth Missions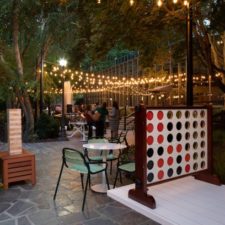 Join us in our backyard at Parkwood's and enjoy our limited time dessert: Smores! Bring a blanket and listen to live music from 6PM- 9PM.