Date(s): Nov 10, 2019
Time: 1:00 PM - 4:30 PM
Visit Website »
Do you love tennis? Do you want to support high school tennis in our area?  If so, check out our round robin!
CCHS Tennis Booster Club presents our 3rd annual round robin tournament on Sunday, November 10, 2019 from 1pm-4:30pm at Blackburn Tennis Center. This fundraising event benefits the hardworking and talented student-athletes on the State Champion CCHS tennis team.
Beginner, intermediate and advanced adult tennis players are invited to register for $45/person. A rotating round robin format will keep you moving while playing with different partners of all levels.
Complimentary drinks and snacks will be provided. All players will have the opportunity to win prizes. Come out and enjoy some great tennis, while also supporting the CCHS tennis team.
Limited tickets are available, so register early!
If you are unable to play on November 10, but wish to make a donation to the CCHS Tennis Booster Club, click the 'Tickets' link and a separate donation option is available.
Thank you for your support of Chamblee Charter High School tennis!
Presenting Sponsor: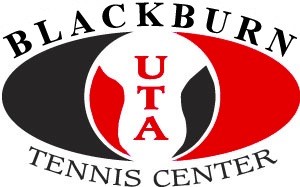 Click here to register!