by Audra Anders
The Aha! Connection
Foodie Patty would LOVE Blue Top and I so wish she had been with me last night when I dined at this great new local restaurant.  First of all, I just love the character of downtown Chamblee.  Blue Top is nestled about midway in between two of my favorite spots, Union Hill Kitchen and Southbound and just across the street from the railroad tracks.  Apparently their name comes from the taxi stand that originally operated on the property in the late 1950's. 
Blue Top has a great vibe.  From the lovely rustic exterior decor to the smiling host at the fast casual register inside, you will feel welcome and invited.   When you arrive you are given a number for your party and you can order drinks or your entire meal at once.   We preferred to put in our drink order then go back to the register with our number and add on our food after we  had a chance to peruse the menu.  When you are done eating you bring your number back up front and pay.  Easy and efficient.  I like it.
Now let me tell you about the atmosphere.  I felt 10 years younger while there!  You can sit out front on the adorable patio, inside in the comfortable air conditioning, in the mid-back near the bar on the covered and well cooled patio or all the way out back near the bocce ball and corn hole games under the strings of white lights.   We arrived early, in time to eat before a Dunwoody Wildcat football game conveniently played less than a mile away!   As we neared the end of our meal many young families with little kids arrived.  Blue Top apparently LOVES the littles.  They offer beanie babies for each kid to borrow while dining and have tiny containers of goldfish for each tiny tyke!  And, oh…the mini picnic tables for the children….ADORABLE!
The food was excellent.  There were several gluten free choices for GF me.  I chose the house salad with added chicken.  DELISH.  We all devoured an appetizer of Black Garlic and Lily Fries.   The remainder of my party of four raved about their choices: a Kale Salad with grilled chicken, a Panko Crusted Cod Sandwich, and a Blue Top Burger. Note to self:  I must send Burger Boy to try this on his next visit home!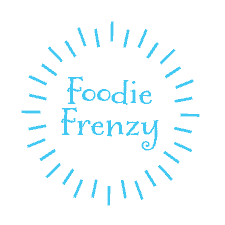 Blue Top has it all….great food, several  yummy GF choices for me, a fantastic atmosphere, and a great location not too far from home!  Oh, and the shaken Vodka cocktail with Rosé and grapefruit  was blissfully refreshing on a very warm evening!
Click here for the menu and more information on Blue Top's Website.