I became obsessed with this map yesterday.  My power is back on but I know that isn't the case for everyone.  Use this link to check GA Power's outage map.
Here's what it looks like as of 9 AM on Wednesday morning, 9/13.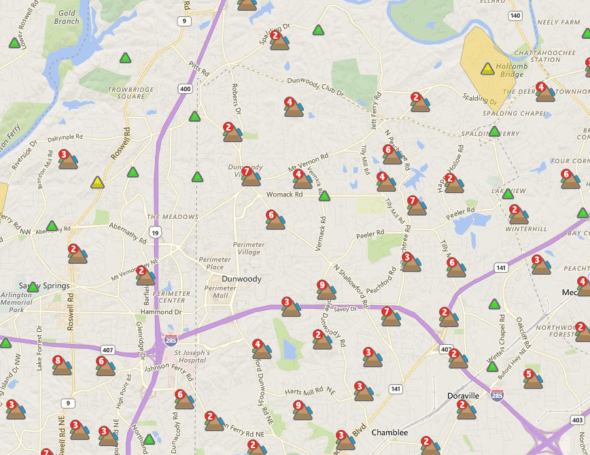 You can keep clicking on the map to zoom in and get closer and closer to your home to see what is going on around you.  See example below.