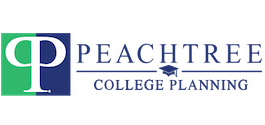 by Audra H. Anders for The Aha! Connection
My hubby and I sent two sons off to college.  My oldest was in 10th grade when I started freaking out because I didn't understand ANYTHING about the college application process, what we could afford, where was the best fit, scheduling college tours, etc.  Honestly, when I started talking to people about what to do, I felt like I was learning a whole new foreign language with words such as:  FAFSA, SAT Subject Tests, Early Admission, Gap Year, Technical School, Early Decision, Early Action, Early Decision, Common App, Safety School, Binding Decisions, Hope/Zell GPA vs regular GPA, UGMA, UTMA, EFC, etc.  It was more than overwhelming!
My boys both graduated from Dunwoody High School (DHS).  Thankfully the DHS counselors had (and continue to have) a partnership with Peachtree College Planning (PCP).  I decided to attend one of their in-person seminars targeted for 11th grade parents.  My oldest was a junior by then and I was still very overwhelmed, as was he.  I started feeling calmer and calmer as the Peachtree College Planning seminar wore on.  The presenter was knowledgeable and able to answer all questions from the audience.  Suddenly I'm feeling like we can do this.  We are LATE to the game but there is help!  I immediately registered for my husband and I to have a free personal strategy session with Stuart Canzeri and the rest is history.  That was 2015.  Since then, both my boys were accepted to their first choice of colleges (among others)!  Stuart has helped my family understand so many nuances to the financial side of college.  He now knows everything about our double self-employed business careers and has guided us very well with financial tips and tricks that work specifically for our family financial situation.
I decided to catch up with the PCP team last month and learned SO much has changed since 2015.
They've added experts, including a specialist with years of college admissions experience most recently at the Vanderbilt admissions office. 
They pivoted to webinar-based seminars instead of in person during the pandemic and are touting a new mission and a new promise: 
Mission: To give more advice to more families and to provide students and parents with the best tools to select colleges that are the right fit academically, socially, and financially. 

Promise: To provide great free information to help a family with their unique situation.
They currently partner with the counseling departments of 7 area high schools and would love to add more to the following list of high schools:
Alpharetta
Centennial
Chattahoochee
Dunwoody
Johns Creek
Milton 
Roswell
Email Debbie Porcher to help connect your school's counseling department with Peachtree College Planning.
Please note, Peachtree College Planning will help any family regardless of whether they have a partnership with their high school.  Here's my suggestion for anyone who could use some help with planning for college.
Either

Attend a free workshop (available via Zoom) which includes insider tips, little known secrets, mistakes to avoid, etc.  
or
Set up a complementary 20 minute strategy session with Stuart or someone on the team. Most people like starting with a call if they haven't met Stuart through a workshop. The call includes a basic assessment and you will leave the call with a list of the next three things to do to achieve your goals.
PCP offers three levels of price/service. 
The do-It-YOURSELF Level:  Access to webinars.
The have someone do it WITH you Level:  Access to their educational platform, master coaching class, test prep, financial aid, etc.
The have someone do it FOR you level:  1-1 consulting
Upcoming 2022 Webinars:
How to Find the Right College and Avoid Overpaying 
College Awards, Appeals & Financial Aid 
Junior Jumpstart
The Four Primary Ways to Save on College Costs
Why You Need to Start Planning NOW
What is your EFC?- Expected Family Contribution
Navigating the FAFSA and CSS Profile Forms
HOPE, Zell, and Other Scholarship Opportunities
PCP's admission partners are devoted to simplifying the college admissions process for your family.  Their consultants use cutting-edge technology to help students maximize their potential and guide them to a school and major that will motivate them for future success.  PCP's college admission consultants give your students the support they need through the application process and narrowing down the best options for their individual needs.  Stuart will help come up with a strategy that minimizes the financial impact to your family.
No matter what you decide, the first step is FREE so you have nothing to lose and so very much to gain!
Peachtree College Planning
600 Embassy Row, Sandy Springs, GA, 30328
404-477-1780

The Peachtree College Planning Team: