by Audra H. Anders for The Aha! Connection
As I've grown older my hair is getting a little curlier/frizzier but thankfully still hardly any gray!  Tony Riley (who has been cutting my hair since we were both 22) suggested maybe I try one of these Keratin treatments that he and I have been giving away for years!  He applied the Keratin last week on Thursday and I'm loving it.  It's so strange to me to have my hair be so smooth again but I love it.  I'll probably go back to curlier in the summer for a more beachy look but this low maintenance no frizz hair is suiting me well for the winter!
First three pictures show my hair after Tony washed it and dried it using only the dryer and no brush or styling equipment.
These next three pictures show Tony gloved up and ready to apply the Keratin which is more or less odorless with the texture of watered down honey.  He combed it into my hair piece by piece then covered my hair with a plastic cap for about 25 minutes or so.
The Keratin was left on my hair while Tony's assistant dried my hair again.  The final step was to straighten my hair using a special Keratin flat iron.  Tony said for me to wait three days to wash my hair so I did…
I'm loving the change….supposedly this could last for about 3 months before the Keratin wears off!
Interested in Keratin?  Book an appointment with a stylist at Riley Salon today!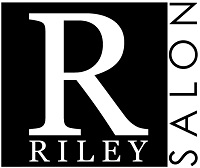 RILEY SALON
5484 CHAMBLEE-DUNWOODY RD
DUNWOODY, GEORGIA 30338
770-395-1202