by Lauren Townsend for The Aha! Connection
Join the Lunch with Lauren Facebook group for immediate access to Lauren's yummy news!
Best Bread Baking
:  Friday morning:  Good morning guys! We are open right now until 3:30.  We have the best round challahs in town along with your favorite goodies and salads. Also falafel starts at 10:30
2080 Peachtree Industrial Court, Chamblee Ga 30341
I made this meat tower for Lynn's birthday. Marinated skirt steak, chicken and pork shoulder. Obviously a big hit for my mid-western husband.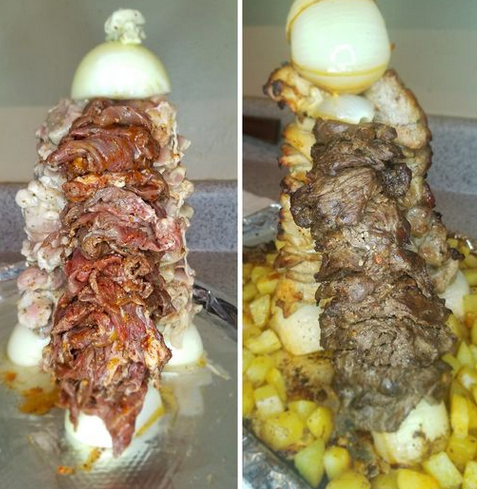 I've heard from a number of
Fifth Group Restaurants
employees that felt the company has done what it can to care for them during all this; far more than other restaurants. The company has ties to Dunwoody and it's important that we support local, but also those who care for their staff. These are their restaurants: South City Kitchen, Alma Cocina, Ecco, El Taco, La Tavola and Lure, along with its catering arm, Bold Catering & Design.  See AJC Article here.

Let's talk about cucumber sandwiches. I could eat one a day. How do you like yours? I like white bread,
Kerrygold USA
garlic butter and a lot of cucumbers. I've also had them with the cucumbers diced and tossed with cream cheese or mascarpone.
(September 18th) is National Cheeseburger Day and Dunwoody is lucky to have plenty of great options:
NFA Burger
,
Village Burger Dunwoody
,
Marlow's Tavern
,
Shake Shack
,
Porter BBQ & Brewery
…Am I missing anybody? #LetsDoLunch #dunwoody #dineoutdunwoody