by Danielle Garrett of PlanIt Travel Designs for The Aha! Connection with a little help from Audra who traveled all the way across the world to take photos for this giveaway 🙂
She's in Rome!  Angela Rodda was randomly chosen as the winner of everyone who guessed Rome from her gorgeous photos below!  Angela has won a $25 Giftcard from Village Burger!
AUDRA IN ROME, AGAIN!
You guessed it…Audra's family was back in Rome spending their last two nights exploring another side of the city.  Splitting your nights in Rome is a great idea if flying in and out of the Rome airport.  Audra's family had three nights total in Rome (their first night and their last two).  Their first night allowed them to land in Rome after a long overnight flight and not rush off to the next destination. 
They stayed in the Piazza Navona area the first night, but the last two nights they stayed in the Monti neighborhood.  This is another charming neighborhood located in the city center.  This area is known for shopping and its desirable location within close walking distance to Ancient Rome.  Back in ancient times, Monti was very crowded with its poorest citizens.  It is now considered one of the most popular areas with hip cafes and bars and some of the best shopping in the city.  In fact, if you find yourself in Monti, Rome on a Saturday or Sunday check out Mercato Monti.  This is a local indoor market offering new and vintage items and is known to be a place where you can find items from up-and-coming Italian designers!  They have been closed during Covid but are scheduled to re-open this month. 
Audra and her family are home and working out the jet lag!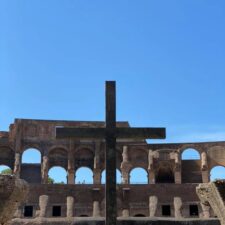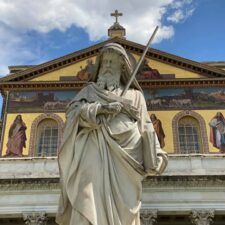 Please remember to travel responsibly, wear your mask and reconsider travel if you are elderly or immune-compromised! And remember to check your destination travel restrictions/requirements before and during planning, as well as double-checking before departure!
Join the PlanIt Travel Designs Facebook Group and check out the website where you can sign up for our newsletter for more travel tips and tricks! Also, follow them on Instagram for beautiful photos!
Thank you to our sponsors for "Where's Audra?" ESPECIALLY DANIELLE FROM PLANIT TRAVEL DESIGNS!