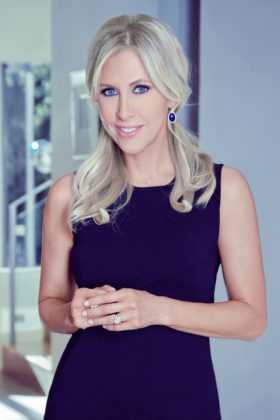 A Page from the Book Festival of the MJCCA Presents
Emily Giffin, All We Ever Wanted
Book Launch Party
Thurs, June 28
 On Thursday, June 28, 2018 at 7:30 pm, a Page from the Book Festival of the MJCCA (Marcus Jewish Community Center of Atlanta), welcomes #1 New York Times bestselling author Emily Giffin, as she introduces All We Ever Wanted, her riveting new novel in which three very different people must choose between their families and their values. The book launch party will be In Conversation with Atlanta media personality Mara Davis, and will be held at the MJCCA (5342 Tilly Mill Road, Dunwoody). Tickets: $30-$35, include a pre-signed copy of the book, and a reception featuring wine, desserts, and light bites. For information, visit atlantajcc.org/bookfestival or call 678.812.4002.
About the Author
Giffin is the author of eight New York Times bestselling novels: Something Borrowed, Something Blue, Baby Proof, Love the One You're With, Heart of the Matter, Where We Belong, The One & Only, and now, All We Ever Wanted. A graduate of the University of Virginia School of Law, Giffin practiced law for many years while writing her first manuscript in her free time. The initial rejections she faced did not stop her from leaving law to pursue her passion full time in London. There, she penned Something Borrowed (2004), which ultimately earned her an agent, two book deals, and a worldwide reputation as a canny cartographer of the human heart.
Giffin's eight novels have achieved bestseller status in numerous countries, been translated into 31 languages, and sold more than 11 million copies worldwide. Five of her novels have been optioned for the silver screen, Something Borrowed having been the first to hit theaters in May 2011, starring Kate Hudson, Ginnifer Goodwin, and John Krasinski. Giffin currently lives in Atlanta with her husband and three young children.
About the Book
Dubbed by Vanity Fair as "the modern-day Jane Austen," Emily Giffin has released a new novel delving into the mores of modern human relationships. In All We Ever Wanted, three very different people are brought together by an all-too-familiar woe: a photograph drunkenly snapped at a party. Nina Browning is effectively a "Real Housewife of Nashville" who wonders how far she has strayed from her small-town roots; Tom Volpe is a world-weary yet optimistic single father, working multiple jobs to support his daughter Lyla; and Lyla herself just earned a scholarship to Windsor Academy, Nashville's most prestigious private school, where she struggles to navigate her new glitzy world. In our current social media-obsessed era, we can all intuit the grim consequences of a sensitive photo going viral, which is exactly what happens in Windsor.
** Please note: Emily Giffin will not be signing books at the event, but will be taking photographs with guests.
All books will be pre-signed. Books will be available for purchase from our official bookseller, A Cappella Books.
Contact Information
Ticket Prices:              MJCCA Member: $30/ Community: $35
Tickets include a pre-signed copy of the book, and a reception featuring wine, desserts, and light bites.
Purchase Tickets:       MJCCA Box Office at 678.812.4002 or visit atlantajcc.org/bookfestival.