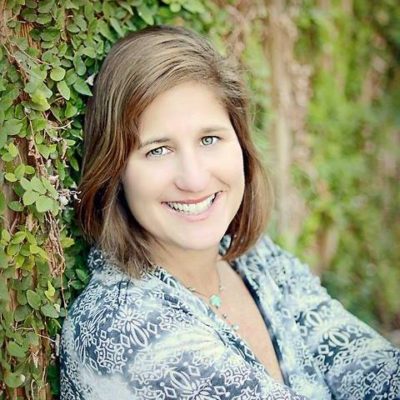 Died: 10/3/2017
Patricia Lynn Parker Moncrief (Patty), of Dunwoody, GA passed away after a 30 month battle with brain cancer on Tuesday, October 3, 2017 at the age of 50.
Patty was born to parents Chester and Phyllis Parker (Hanson) on January 31, 1967 in Sylacaga, AL. The family moved to Tucker, GA where Patty and her sister, Lisa, spent their childhood.
While at Tucker High School, among numerous other awards and accolades, Patty was the Georgia State Gymnastics Champion for three years. Her athletic talent earned her a gymnastics scholarship to Auburn University where she majored in International Business and was a member of Alpha Delta Pi sorority. Following college graduation Patty began a successful lifelong career with Merck Pharmaceutical Company.
She loved life, food, travel, family and was a devoted and loyal friend to many. She never met a stranger, she had no casual friendships. Patty's compassion was bigger than her bright smile. The first to laugh at herself, her unique sense of humor was epitomized thru the most extraordinary laugh. She had an adventurous spirit; as exemplified in her world travels, and her willingness to try everything from night deep sea diving, hang gliding, skydiving, to feeding her appetite for exotic foods.
Patty was involved in her community and church; (Dunwoody United Methodist church), leading a small group for teenage girls, attending Bible studies and prayer groups. She was a devoted wife, mother, daughter, sister and friend. Her daughters remain the center of her life.
Patty is survived by her loving husband of 19 years, Charles Eddie Moncrief Jr. (Ed); her daughters, Alaina Cate Moncrief and Sophia Parker Moncrief; her mother, Phyllis Parker Hanson of Tucker, GA; her sister, Lisa Parker Ramey (Garry) of Alpharetta, GA; 2 nephews, Mitchell and Garrison Ramey; a sister-in-law, Mary Moncrief Fowler (Art); Father-in-law, Charles Eddie Moncrief Sr.; Stepson, Charles Eddie Moncrief III; Step Brother, Gary Hanson as well as many beloved nieces, nephews, aunts, uncles, cousins and friends. She is preceded in death by her father, Chester B. Parker; step-father, Lowell H. Hanson; and her mother-in-law, Lucina Moncrief.  The family expresses much love and appreciation to Luiza Roese; for all her love and devotion as Patty's beloved caregiver.
A celebration of Patty's life will be held on October 22nd at 2 PM with a reception immediately following ending at 4:30 PM at Dunwoody United Methodist Church located at 1548 Mt Vernon Rd, Dunwoody, GA 30338. All who knew and loved Patty are invited to attend.
In lieu of flowers, the family prefers donations to one of the following charities: The American Brain Tumor Association: http://www.abta.org/, The Dunwoody Nature Center: http://dunwoodynature.org/support/donate/, or to the charity/organization of your choice.