by Audra Anders for The Aha! Connection
We have City of Dunwoody, Dunwoody Chamber of Commerce, the PCID, Create Dunwoody, Discover Dunwoody, and so many countless other  organizations with similar names.  Does the average Dunwoody citizen have any idea what all these organizations do?  Since Discover Dunwoody has almost an entirely new staff, Peggy and I visited their offices to meet the new folks and gain a better understanding of their mission.
Their current offices are conveniently located in the office building directly behind Red Pepper Taqueria and Dunwoody's Hampton Inn.  Funding for Discover Dunwoody is derived from the hotel taxes of the nine (yes just 9) hotels in Dunwoody.  There are more in the area but only the following nine are actually in Dunwoody's city limits:
Discover Dunwoody's mission is to promote the city as a travel destination for business and leisure.  Travelers who stay in Dunwoody's hotels pay an 8% lodging tax.  Discover Dunwoody receives 3% while the City of Dunwoody receives 5%.
So…the primary mission for the DD staff is to get people to stay in the 9 Dunwoody hotels.  Basically, the more people stay in Dunwoody's hotels, the more hotel tax money there is to fund Discover Dunwoody and to fund City initiatives that benefit visitors and citizens of our city.  Therefore, the folks at Discover Dunwoody work diligently to advance the city's economy by encouraging visitors to visit the community.  They are forward thinkers and innovators who collaborate to support each other and the hotels in Dunwoody.
The pandemic hurt…the hotels suffered with very few visitors.  However, so far in 2022, four of the past five months have been the most lucrative months for Dunwoody hotels.  Visitors are finally coming back, traveling business people are coming back to Perimeter offices…people are finally getting comfortable leaving home.
Let me introduce you to the staff we met:
Ray Ezelle, Executive Director
678-244-9801
Ray@DiscoverDunwoody.com
Ray has grown children, lives in Suwanee, and has been at DD for about one year.  He was appointed by and reports to the Board of Directors.  He has a very experienced background in opening and managing hotels.  Ray has done an excellent job of bringing together several KEY people to the DD staff with much experience in hospitality and tourism.  Ray says success from sales can't be done without marketing.  It's a huge team effort….so he found some experts to join his team:  
Mike Jackson (MJ), Director of Sales
678-244-9804
MJ@DiscoverDunwoody.com
MJ has been at DD for 9 months.  He lives in South Fulton.  His experience includes the Atlanta Convention and Visitors Bureau, Destination DC (Washington's CVB), and Palm Beach Florida's CVB.  He works with corporations, associations, family groups, religious groups, etc.  Actually he'll work with absolutely anyone…with a goal of reaching all the different segment groups.  Some groups may need meeting space, some may need location, event space, etc.  His goal is to get heads in beds in Dunwoody hotels!  MJ told us Treasure is a huge asset because she is very familiar with the Atlanta market and a great part of the team.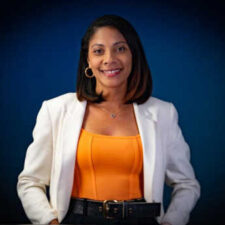 Treasure Wilson, Sales Manager
678-244-9803
Treasure@DiscoverDunwoody.com
Treasure graduated from friendly rival, Chamblee Charter High School and got her first job in Dunwoody at Bruster's Ice Cream in the village. She has been working at DD for 4 months and previously worked for the Atlanta Convention and Visitors Bureau.  She and MJ are very proactive in finding new groups to bring into Dunwoody.  Citizens of Dunwoody take note:  all Dunwoody hotels require a 10 room minimum to obtain special group rates.  Many times people looking for family events, receptions, meeting rooms, large assembly space etc., have no idea who to call.   Well – now you do…call Treasure or MJ and they'll help you connect with the right hotel for accommodations, find fun nearby activities like zip lining, time in the park, nature trails plus give you information about local amazing restaurants for your meals.
Madison Holtz
678-244-9806
Mady@DiscoverDunwoody.com
Madison is the newest member of the team.  She recently graduated from Georgia College and is a member of the Dunwoody High School class of 2018.  Her summer internship was so successful she landed the Marketing Coordinator job when she finished!   She has plans for new video content, improved social media, tons of initiatives like VLOGS, Q&A live streams, interviewing Dunwoodians and more.  We confirmed she has an awesome TV/radio voice plus lots of experience doing the DHS morning announcements and serving as a news anchor her freshman year at Georgia College!  Check out the DD TikTok account she and her fellow interns created.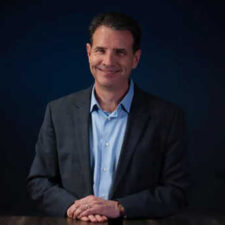 Mark Galvin, Director of Marketing
678-244-9805
Mark@DiscoverDunwoody.com
Mark grew up nearby and graduated from Marist.  He has worked for several of the large hotel chains.  His last hotel was the Marriott Marquis in Atlanta.  Seven years ago he opened his own social media marketing firm and now puts all of that experience to use at DD.  He met his wife while both worked at the Crowne Plaza Ravinia hotel.  They now have three kids and deep roots in Dunwoody.  Mark emphasized that the current staff at Discover Dunwoody are NOT inexperienced – these people KNOW cities.  They attack the day from a leadership perspective not from a sales perspective and this approach is highly effective.
Some terms you may want to understand:
DMO – Destination Marketing Organization: an organization which promotes a location as an attractive travel destination.
CVB – Convention and Visitors Bureau (old term for DMO)
Discover Dunwoody is the City of Dunwoody's DMO and they want to convey the heart, soul and energy of Dunwoody.  
A note to all who live in Dunwoody:  We benefit from keeping tax dollars spent in Dunwoody.  Discover Dunwoody not only promotes our hotels but also all our local business.  Following are a few exciting concepts coming to and near Dunwoody which will help Discover Dunwoody promote our hotels and local businesses:
Ashford Lane and High Street will change the dynamic of what is offered to visitors and residents.  Think Avalon for Dunwoody!
The National Bowling Association is hosting a huge event in Dunwoody next year.  They have not hosted this event in the Atlanta area in 46 years.  Discover Dunwoody was able to win a battle with St. Pete, Florida for the rights to host them at the Crowne Plaza Ravinia hotel!

Assembly Atlanta

Assembly Atlanta is building 19 sound stages to be opened in 2023.  Gray Television is the owner and they already have 3 stages on the site under the moniker of Third Rail Studios.  NBC Universal has signed an agreement to take the new studios over when complete.  There will also be a public component designed so that visitors can walk down the streets created for movie/television sets.  There will be a NYC block, European blocks, etc….all set up for movies with landscaping and building replicating cities worldwide.  Dunwoody is "12 minutes from set to bed" and will therefore be a great destination for the people who will work and visit Assembly Atlanta.
Finally, Mark summed up our meeting explaining that an important piece to everything DD does by bringing business to the community is their REAL mission, which is to keep people employed in Dunwoody so they can get involved in the arts, create deeper community ties, and bring hard working people to this area who will ultimately want to stay here.  He said:  "We need to provide great jobs for people working in Dunwoody hotels, restaurants, stores, galleries etc. in order to create the very best community possible that lets people work, live life and be happy". 
Discover Dunwoody
301 Perimeter Center North, Suite 200
Dunwoody, Georgia 30346
877-630-2270