by Audra Anders for The Aha! Connection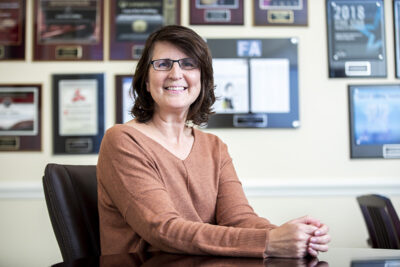 Back around the time I first started The Aha! Connection, I received an email from Laura Schilling inviting me to lunch at Panera in Dunwoody.  I didn't know her, but she sounded nice and wanted to get to know me because she thought our newsletter was great for the community.  I met her at  Panera and while we chatted over lunch, I learned several things about Laura that day.  She's smart, she's thoughtful, she really loves helping people…and she was getting ready to adopt a baby boy!
We became friends…busy friends who rarely take the time to catch up because work and family get in the way…but over the years we've taken the time to have several more lunch dates and every time I learn something new!  She introduced me to the Rob-bee gluten free pizza at Hearth Pizza Tavern, Doodle Pies that are to die for, and the amazing Buttermilk Kitchen!
She's also helped me find specific lawyers and, most recently, talked me through how to probate my Aunt's last will and testament.  When my parents recently met her, my Dad whispered to me as we were leaving, "Gosh Laura sure is smart and knows her stuff!".  Daddy is so right!
She doesn't like talking about herself though…she'd rather be learning how she can help someone else.  But I did talk her into walking me through at least some of her life/career story.  She was born in New York City, raised on Long Island, and spent many of her family vacations in south Florida.  However, she's probably the most well traveled person I know with passport stamps from all over the world!  When it came time for her to decide where to go to college she had so many choices (21, in fact) that she couldn't make a decision.  The one college she applied to, but hadn't visited, was Emory.  Towards the end of her senior year in high school, her mom practically snatched her up from a pool date with friends, put her on a plane, and MADE her go see Emory.  She fell in love with our beautiful city and basically never left.
Laura told me about one of her favorite high school teachers (Edna Eagle) who asked her what career she wanted to pursue in college.  (Interestingly enough, Laura wanted to be a Doctor but faints at the sight of blood).  Ms. Eagle convinced her that if she were to obtain at CPA license and a law degree she would be able to help people and never be worried about losing her job.  Well, that is what she did!
She graduated from Emory with an accounting degree, worked for a year while studying to get her CPA license and then worked her way through a law degree from Georgia State University.  She started her own law practice, Estate Innovations, in 1997 helping clients with wills, trusts, and estates while also working for a financial planning firm.  In 2005 she started Financial Innovations…combining her CPA, financial planning background, and her law practice.  This seems brilliant to me but also unusual.  I asked Laura if anyone else combines these talents in one firm and she and I believe she may be the only person in Atlanta to do so!  She first started her business out of her basement.  She employed only stay at home moms and they called themselves "basement dwellers".  It turned out to be a fantastic business model and they all worked fabulously together.
As if all those careers aren't enough to balance, Laura had always known she wanted children.  So, she adopted a boy (Eli) and then 5 years later they welcomed a daughter/sister, Adi.  Both currently attend The Davis Academy. Laura is as passionate about her children as she is about her job.  In her free time she loves to travel with her kids, spend time at the lake and the beach, play games with friends and just be with her people.
I'll sum up by telling you Laura loves what she does…which is helping people achieve their financial goals and giving them peace of mind, knowing their family will be taken care of.
Details are below if you'd like to find out more about Laura's business:
6111 Peachtree Dunwoody Road, Suite F101
Atlanta, Georgia 30328
(404) 458-0065 Phone
(404) 393-3063 Fax