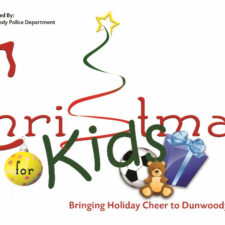 Jack Frost and Christmas for Kids are on the way and here to stay!
Bring out the warm sweaters, apple cider, Hallmark movies, and Dunwoody Police CHRISTMAS FOR KIDS!
Our Dunwoody Police elves are hard at work. We have 40 children signed up, 11 children waiting to be sponsored, and multiple children on the waitlist.
Do you know a Dunwoody Family that needs a little extra help this year?… Read More »