by Audra H. Anders for The Aha! Connection
I met Karen many years ago at Foodie Patty's 40th birthday celebration at Houston's.  Needless to say, we've been friends for quite awhile now.  However, when I get together with Karen in my AHA! mode, we typically only chat about all things real estate.  When I sat down with her last week, I had to twist her arm a little to let me share a more personal side of her career story.
Karen would rather talk about her people though, like how excited she is to have recently added Erin Brachman to the KCR team.  Erin brings over 16 years of experience and loves the KCR "work hard, play hard" team environment.  In fact, their entire team and spouses were going fishing the following day for their annual fly-fishing trip to the famous Soque River hosted by one of her favorite closing attorneys, Larry Feldman.
Karen and her husband, Anderson, met almost 30 years ago when she was living in Buckhead.  At the time, she was working for ExecuTrain and Anderson owned a remodeling company.  Karen worked 8 years for ExecuTrain in sales and marketing then moved onto a position in sales for Gartner, an IT research and consulting firm, for the next 7 years.  Anderson began flipping houses while he and Karen were dating.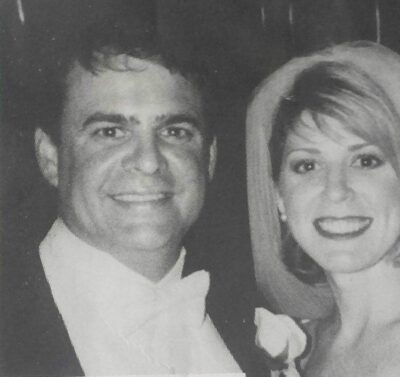 Anderson and Karen married in 2000 and, less than two years later, along came Trice…then Ella two years after that.  While the kids were babies, Karen felt the need to get out of the corporate world and was hoping to find a job with some flexibility and better suited for a new mom raising a family.  Looking back, she now laughs that she once thought real estate was anything less than all consuming!
Anderson suggested she get her real estate license so she could sell his renovated flips and see if a career in real estate might be a good fit.  After getting licensed in 2003, it did not take long before Karen started pursuing other people that needed her help.  Karen gained more and more clients and then sold a listing in her neighborhood (The Branches) and that's when her real estate business began to take off.
That is also about the time Anderson got pulled into the "family business".  Karen was still working her corporate job and needed Anderson to help with the growing real estate business.  His building background was a perfect complement to Karen's sales skills.
When they got their real estate license, they originally hung it with a no-name, hands-off brokerage and set up an office in their basement.  They named their "team" Karen Cannon Realtors because it sounded more like a company and, Karen jokes, Anderson was adamant that they would sell a lot more houses if she were the "face" of the business, not him 🙂  Karen did what Karen does – sell.  Anderson helped clients work through inspections and get to closing but also designed the KCR logo, signs and did all the marketing back then too.
After a year, Karen left the corporate bliss and went full-time with real estate.  Anderson did too and, in 2008, got his broker license with plans to start their own firm.  Later that year, Karen Cannon Realtors, Inc. was established and, as they say, the rest is history.
Why is Karen so successful?  She credits follow-up skills, tenacity, and the ability to connect with people and the drive to help them…exactly the things that made her successful in the corporate world.  She's extremely hard working and always willing to go the extra mile and still loves the art of every deal.
We segued for a moment to reminisce about the amazing human who originally introduced us…Patty Parker Moncrief AKA Foodie Patty.  Karen reminded me that she spent every Friday with Patty and their kids when they were younger.  Karen and Patty's youngest children and oldest children were the same ages.  A perfect match.  Patty (the life of any party) would introduce her around.  Patty, other neighborhood friends, soccer friends, Austin friends helped spread the news about how awesome Karen was to work with and their business continued (and still continues) to grow and grow.
Now you can find them nestled between Marlow's Tavern and First Watch in Dunwoody Village.  Karen and Anderson's kids are practically grown.  Trice is thriving at Georgia College while getting a business degree and as a member of the bass fishing team.  He is planning for a career in sales.  Ella is in her first year at UGA studying finance and sports management but reportedly misses the fun real estate stories!
When not working, Karen and Anderson love to be on the lake with family and friends.  It's their respite from the craziness of real estate.  Their kids love water skiing and wake boarding.  Now that they are empty nesters, they are also enjoying more traveling and weekends in Athens cheering on the Dawgs.
I'm sure we will continue to see exponential growth from the KCR team…and I'm happy to have been able to give you a little sneak peek into how it all started.  
Karen Cannon Realtors
1317 Dunwoody Village Parkway #103
Dunwoody, GA 30338
(770) 821-6365
Info@KarenCannon.com
Subscribe to the KCR Newsletter